041_ Ecole maternelle Jean de Loisy, Mulhouse (68)
More info
Less info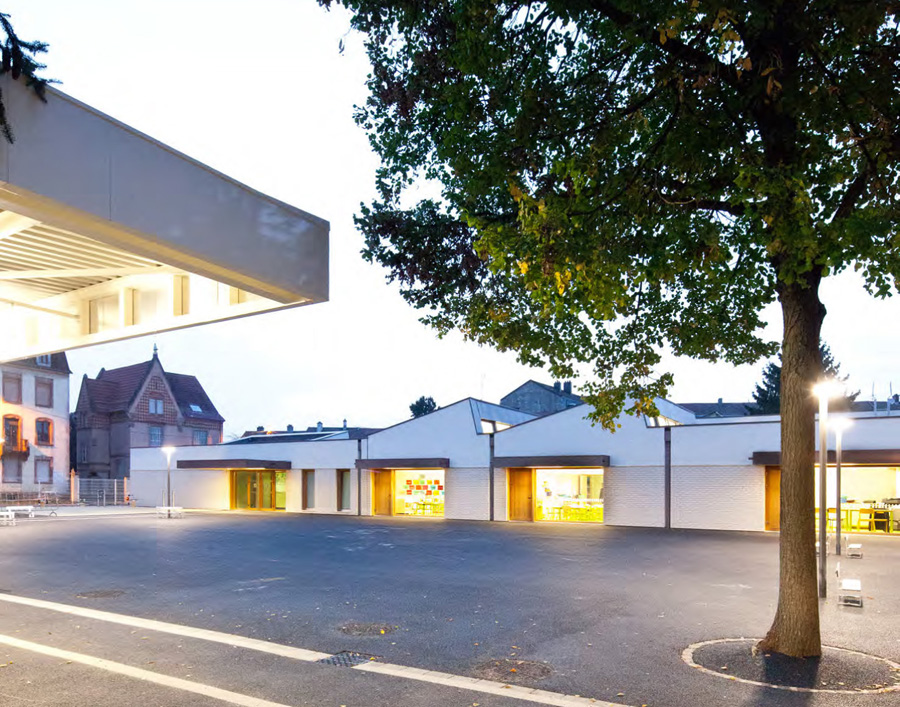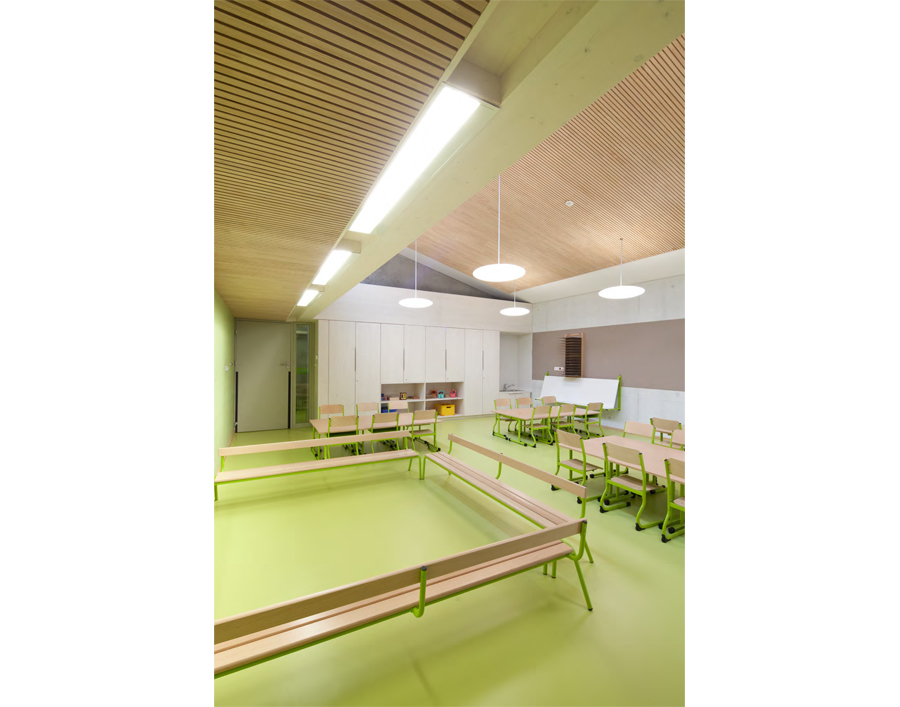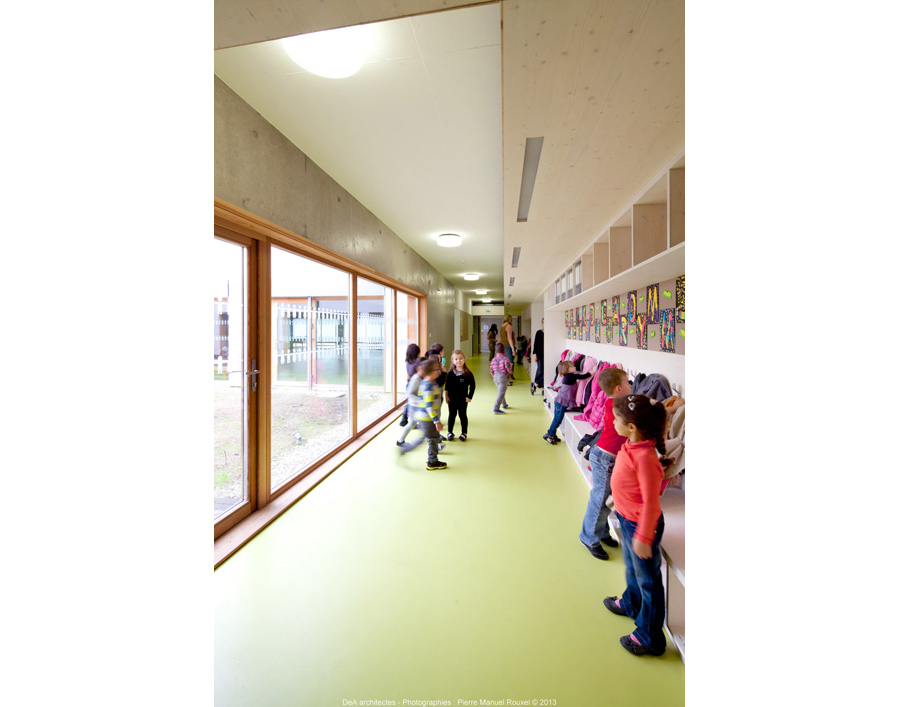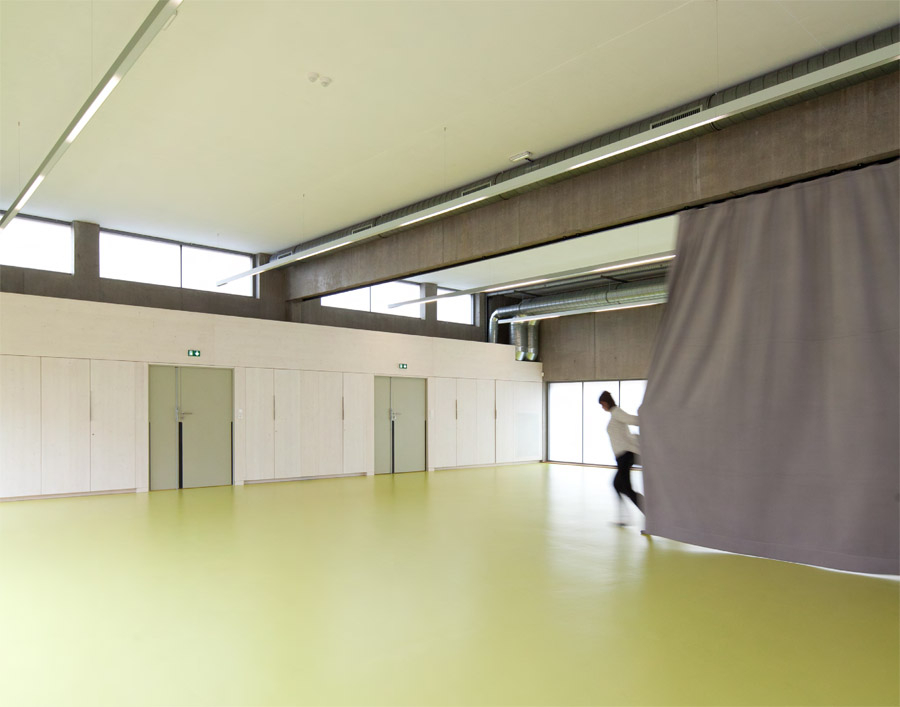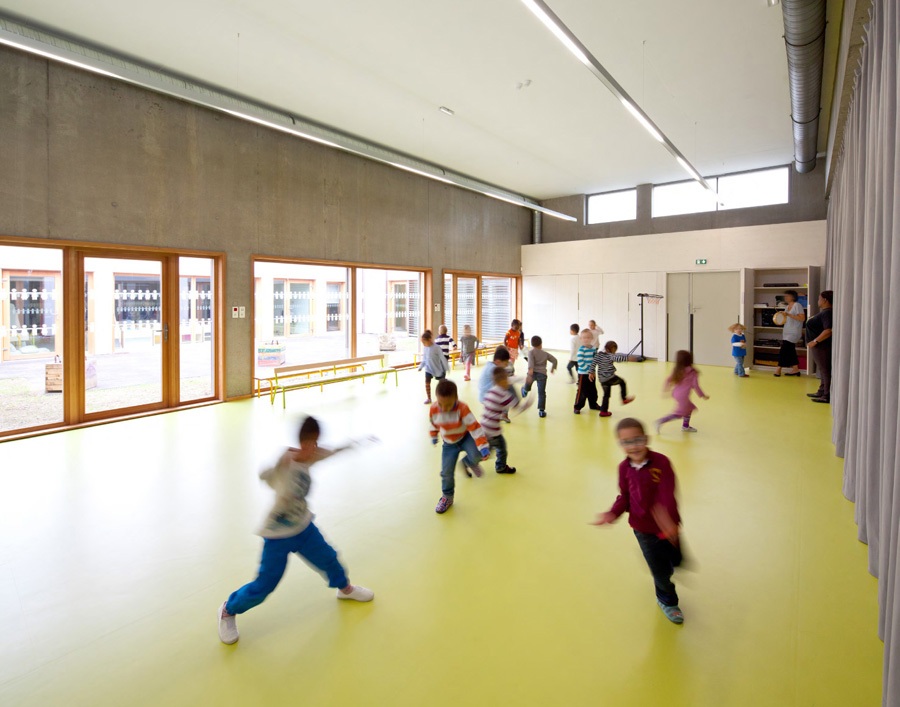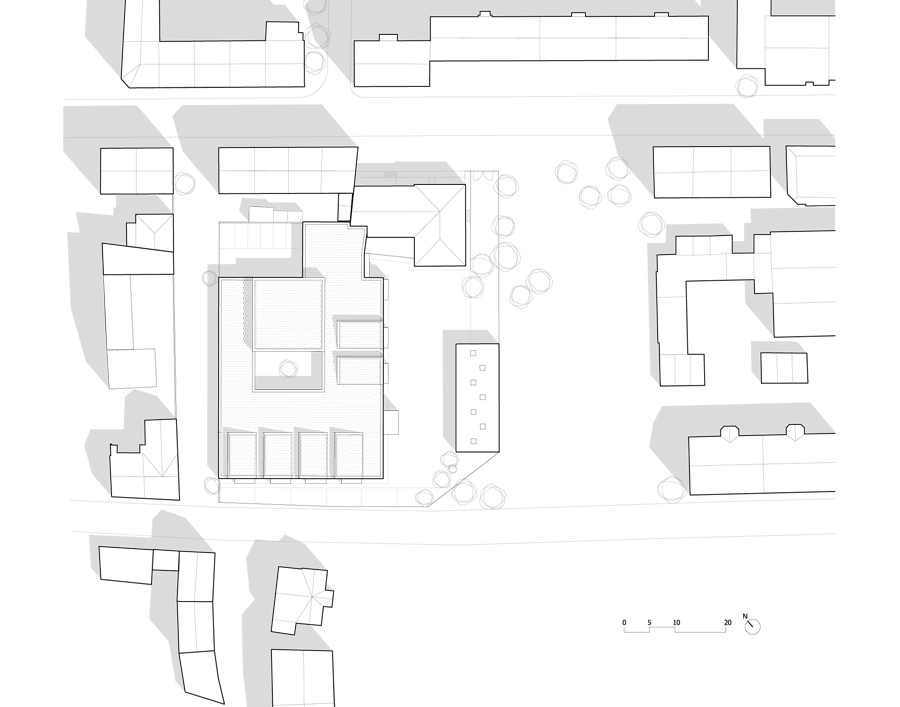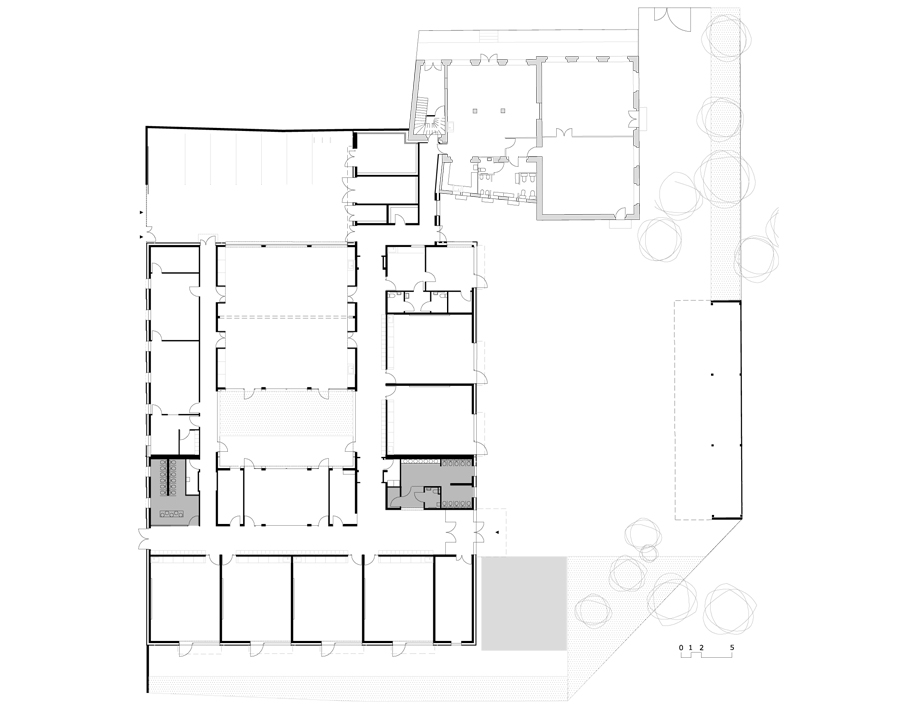 The new pre-school Charpentier-de Loisy reflects the dual-identity of its neighbourhood. Its volume is inspired by the industrial past of Mulhouse while its site-layout and organisation are meant to blend it into a large park planned by the city just around the future building.
Our architecture is based upon these two ideas: it uses shed-roofs and traditional brickwork, as reminiscences of the former workshops and factories, which used to compose Mulhouse urban landscape. It also welcomes the park in its very center in the form of a planted patio and roofs.
The combination of these two ideas gives the new building a specific image amongst the surrounding buildings. The school appears as a workshop dedicated to learning and playing, a small "knowledge factory". Each classroom opens on the school playground or garden. The corridors are not only considered as circulation space but also as generously dimensioned welcoming and meeting rooms. The building will present high performances in terms of energy saving and environmental adaptation. Its primary structure is a concrete shell, with an important exterior insulation. The relative roughness of the concrete is underlined by the use of plain and massive larch-wood elements for all window frames and furniture items. We dedicated a lot of attention to the study of the orientation of each room and of the compactness of the construction, thus optimizing its natural energetic efficiency.
Project management: DeA achitectes, CTE, ETMO, Transsolar
Client: SERM
Location: Mulhouse (68) France
Surface: 1 245 m2
Date : 2013
Budget : 1 800 000 €