046_ Complexe golfique Saint-Apollinaire, Michelbach-le-Haut (68)
More info
Less info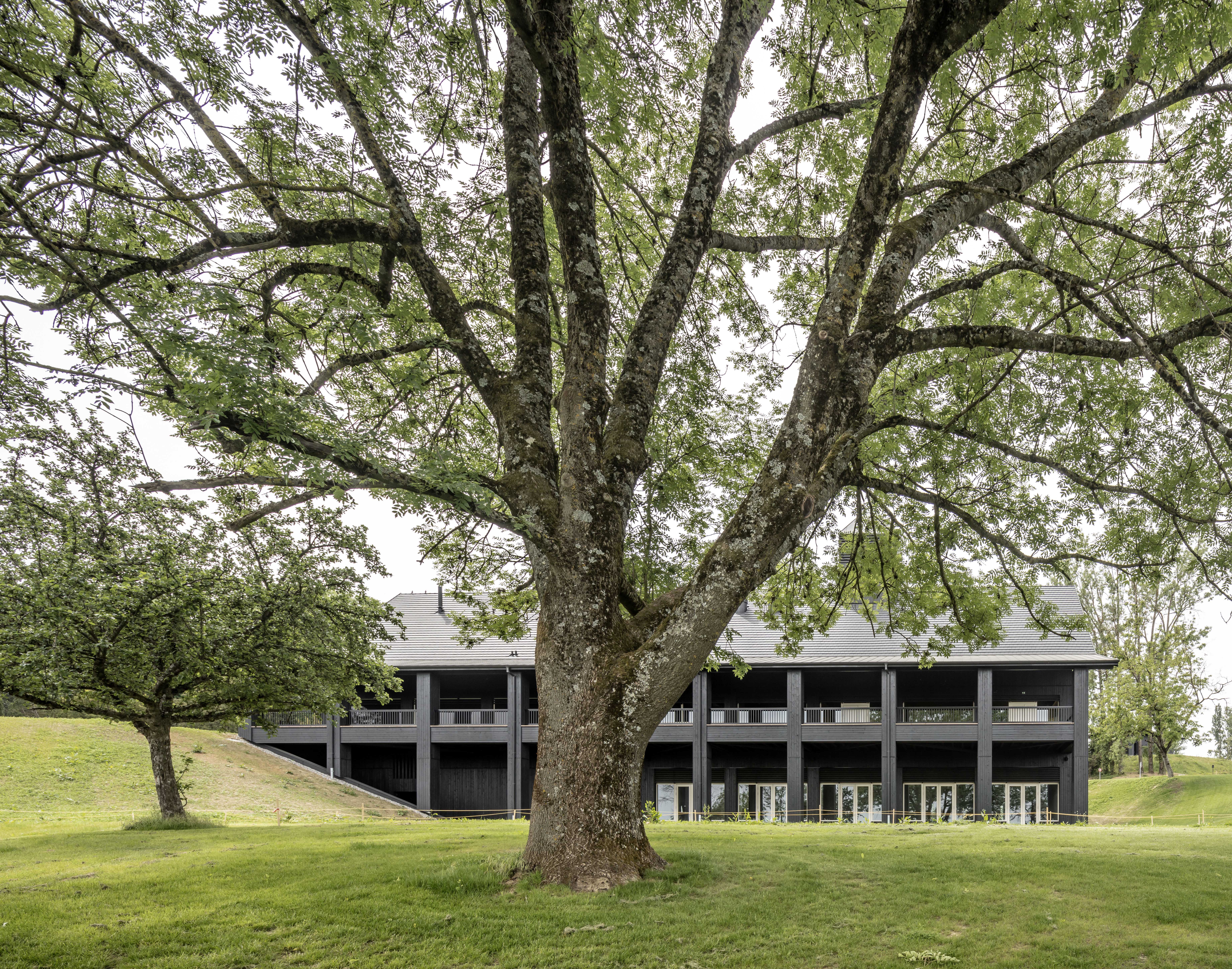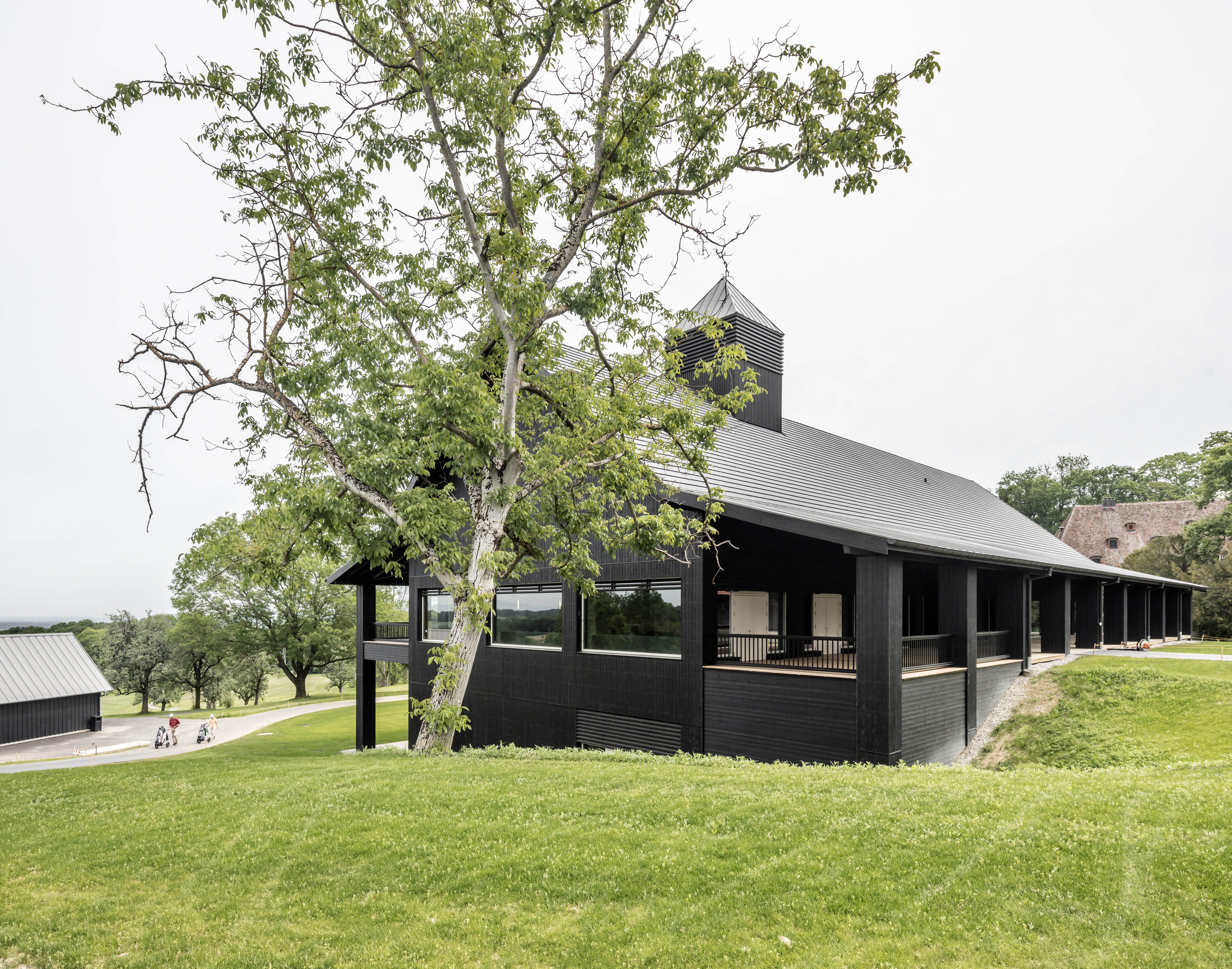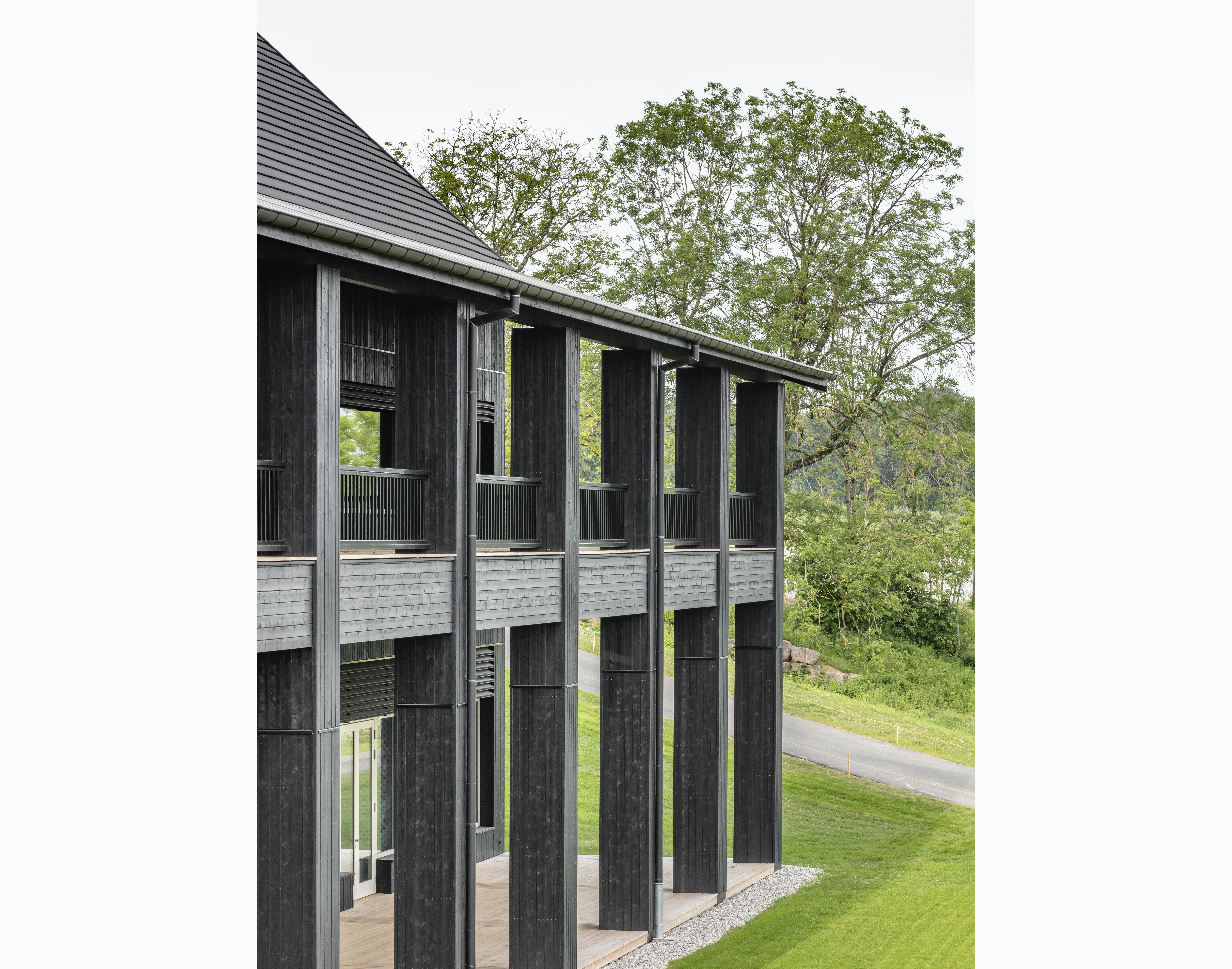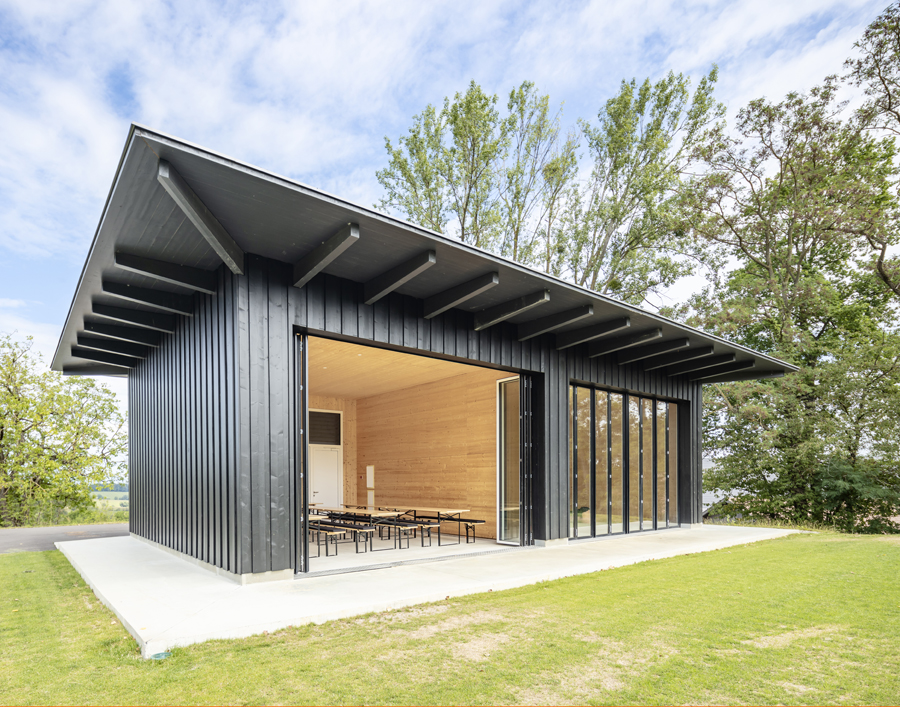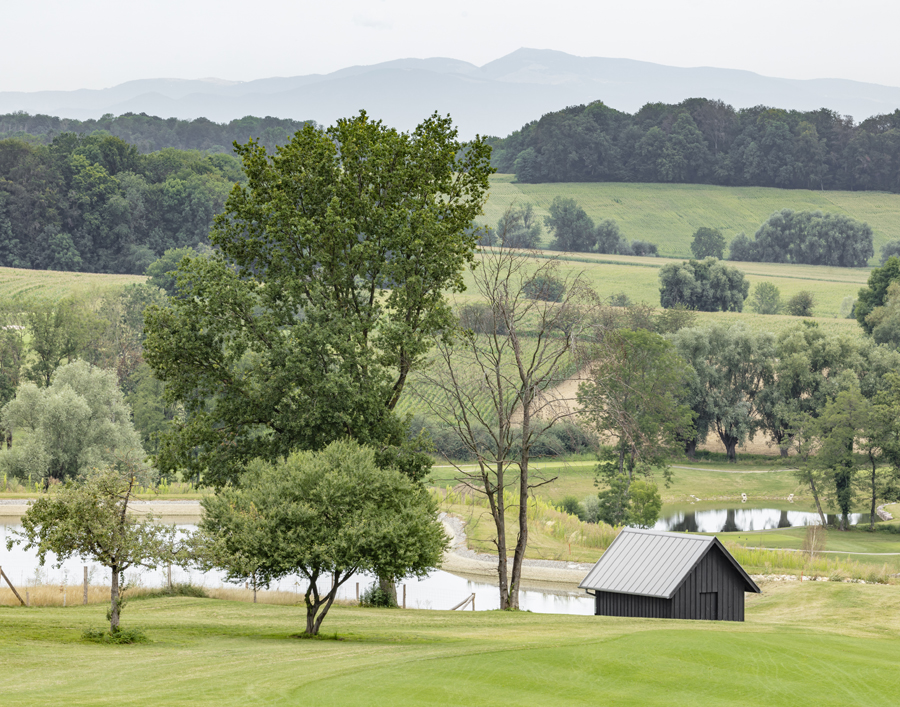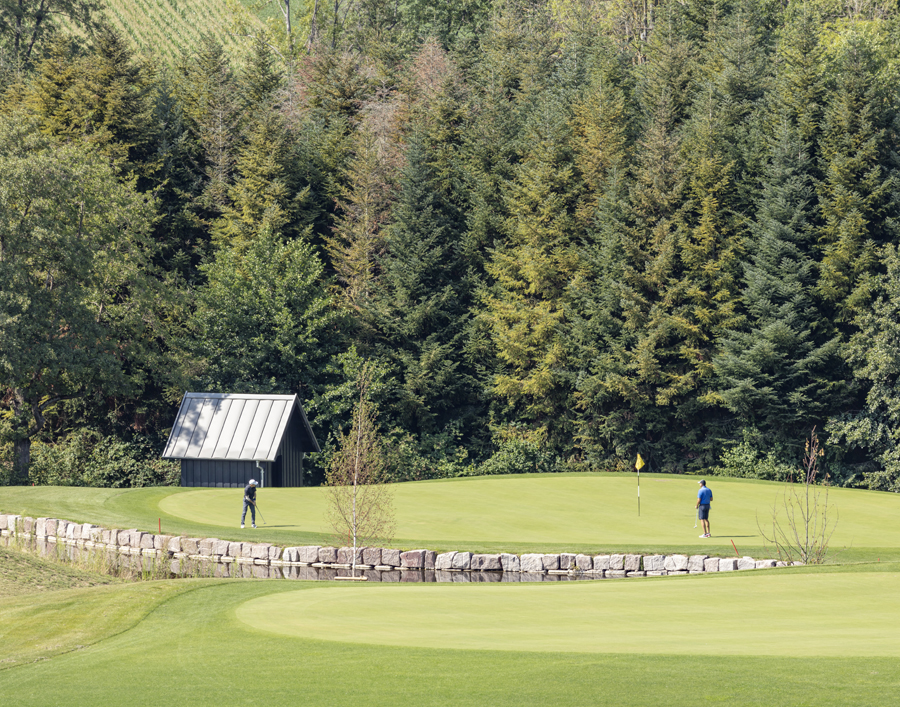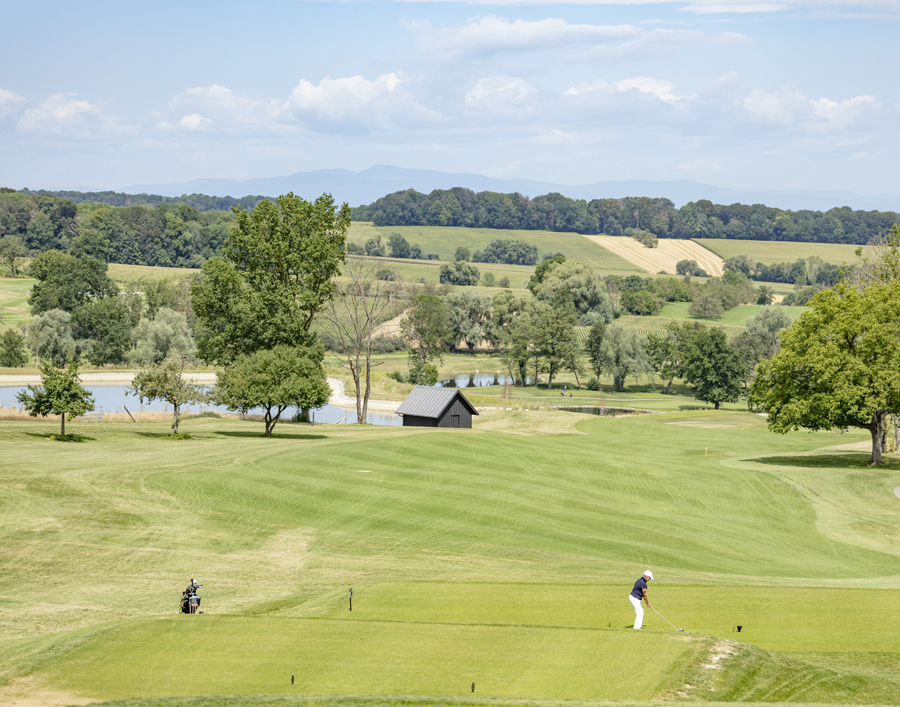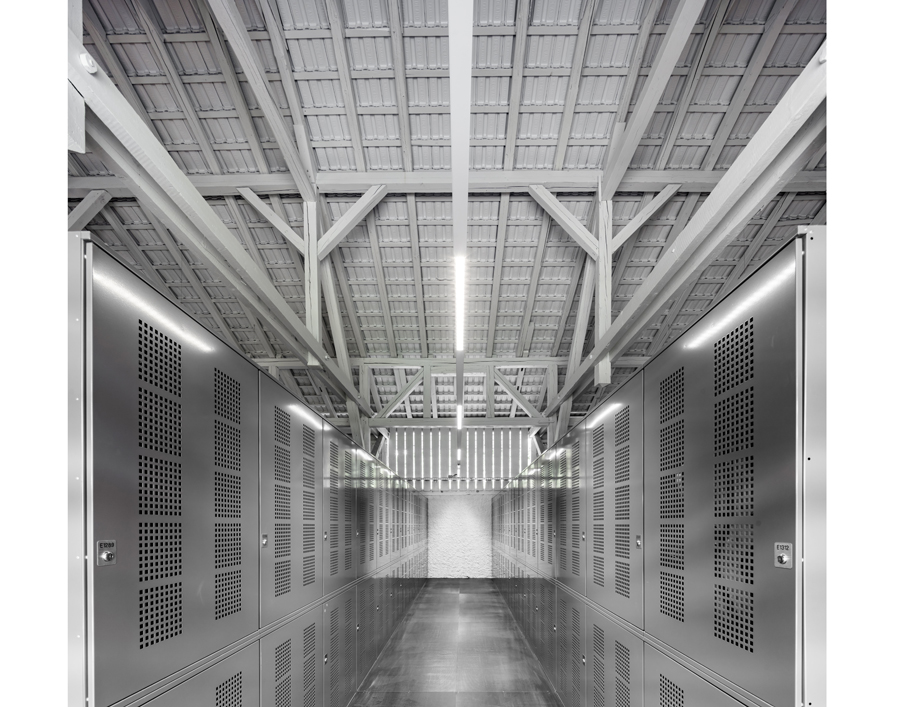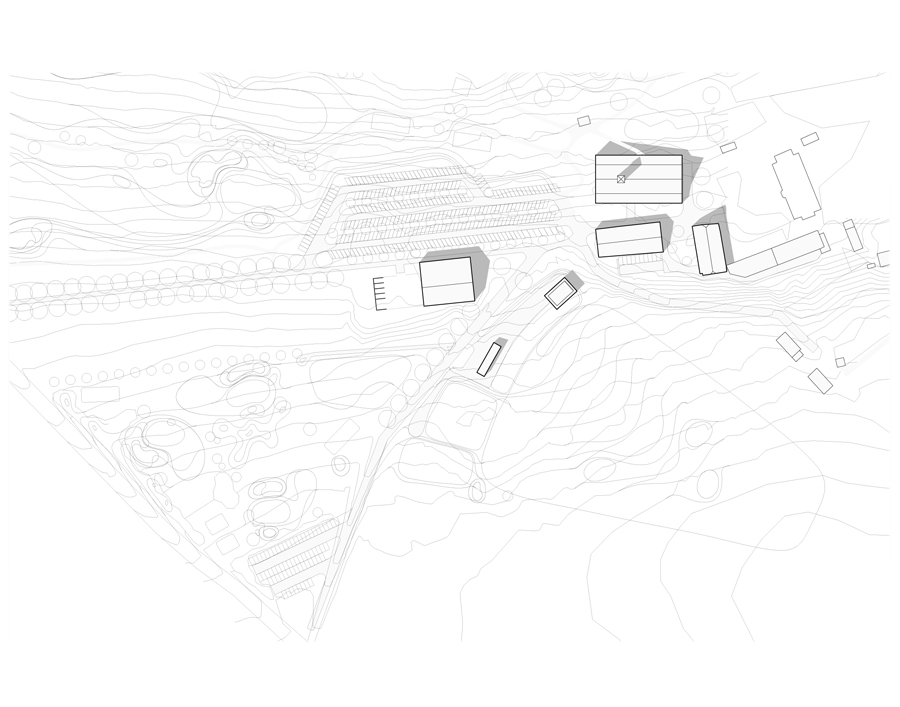 The Estate Saint Apollinaire is a former priory, located in the southern tip of Alsace, next to Basel. It has been dedicated to fruit growing for decades but had been in decay for a while and was about to be opened to numerous real estate developments. The creation of a golf course on this estate was proposed by a swiss entrepreneur. It will give the place a new image and allow the estate to remain whole.
DeA architects collaborated to the entire process of analyzing, authorizing and designing of the golf course installations. It combined refurbishment, transformation and new constructions. The whole process lasted for a decade and lead to the building of a set of constructions integrated in the harmonious landscape of the area. We analyzed the organization and the typology of the hamlet. Some of the old barns and sheds have been turned into golf course facilities. The club house itself is set on a strategic point of the site, organized on two levels which connect the access road and plaza with the course.
The construction is inspired by local vernacular architecture and resembles a barn with large and inviting covered terraces. Its dark wooden appearance is also reminiscent of local construction material. Small constructions are strategically set on the golf course and share these same hybrid architecture, mixing traditional and contemporary influences.
Project management: DeA architectes, ETMO
Client: Bolleronis
Location: Michelbach-le-Haut (68) France
Surface: m2
Date : 2019
Budget : 8 100 000€